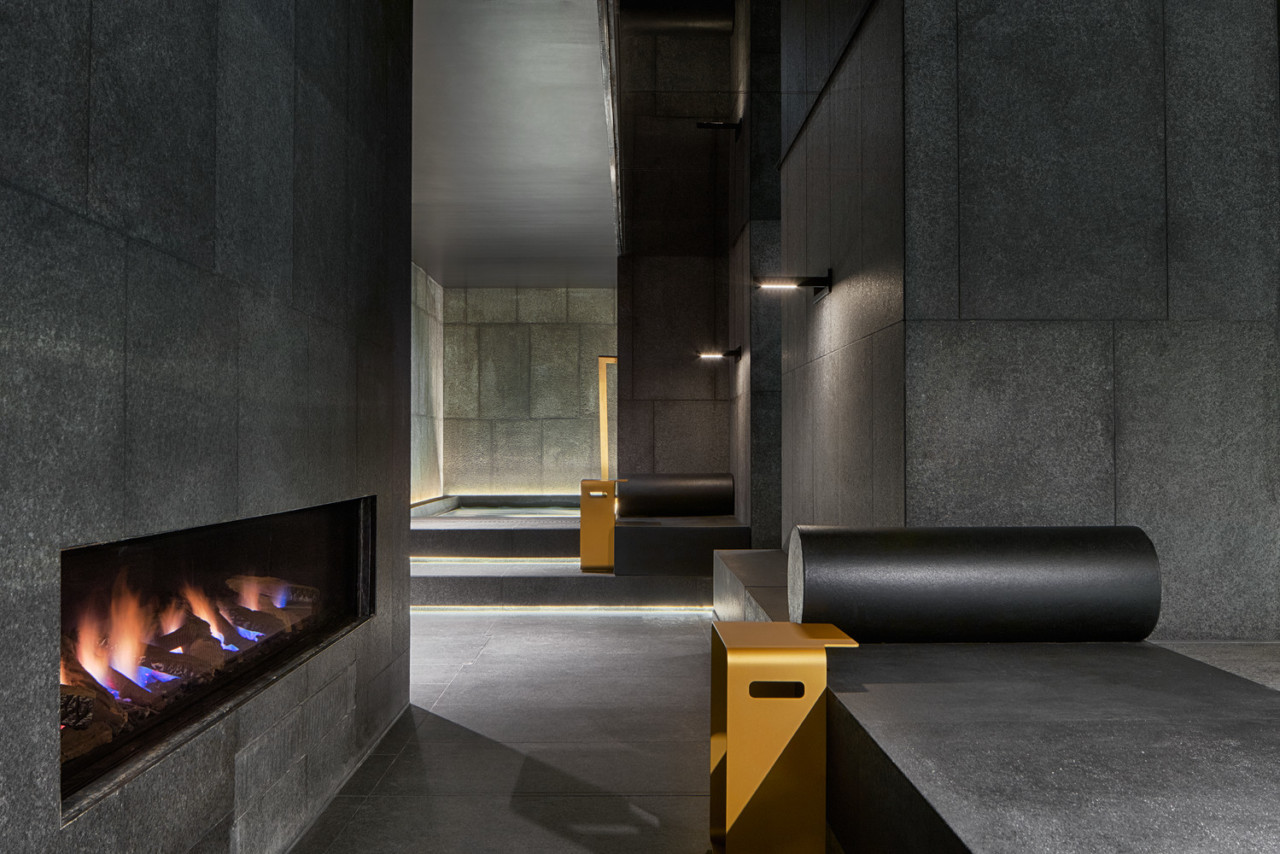 W Amsterdam – The Jewel of Amsterdam
In the heart of Amsterdam city lies the W Amsterdam, and its story is one to behold.
Split across two unique buildings, a former telephone exchange building and an old bank, W Amsterdam is an intriguing design mix of heritage and contemporary style. This hotel holds back on nothing. It is a funky, modern, upmarket establishment that boasts an elegant restaurant, a stunning bar known as the W Lounge with a rooftop pool, super cool styled rooms and of course, the best in service excellence. We stayed in stunning rooms overlooking the canals which was a real treat to watch the boats go by as the sun set.
The AWAY Spa simply had to make our schedule. I have always loved the look of this spa from its photos, however experiencing it is something quite extraordinary. Deep down in what was the old bank vault lies luxury, relaxation, sophistication and a very much required time-out. Lighting in this spa is everything; candles dancing in the slight breeze lead you down long and dark stair cases, yellow lighting in the hot tubs and pools make you feel as though you are swimming in liquid gold, and of course well-placed fireplaces add to the ambiance of the AWAY Spa at the W Amsterdam. The original vault doors are still in place as well as one of the gold smelting pots, now an ice water dip tub.
On 14 July 2018 at the World Luxury Spa Awards gala celebration, a week before our visit, this magnificent property took away, amongst other awards, the Best Unique Experience Spa award globally and upon arrival it was not hard to see why. The reception, X-bar (drinks and light snacks), Beauty Bar and hair salon are enough to entice your senses into what lies ahead, but finally getting down into that wet area is sublime, an experience like no other. Floating in the lap pool one can see oneself in the low placed mirror ceiling above whilst you can hear the music gently playing under the water.
"This is one spa everyone has to visit when in Amsterdam. It is quite simply a must. The uniqueness of it's style and decor is like nothing I have ever experienced before and I will never forget my visit to this golden haven of wellness." – Joanna Evans, Executive Manager – World Luxury Spa Awards